Heightened Wi-Fi Connectivity in the 2018 Honda Odyssey

Imagine being in the car and the kids are fighting over what to watch, whose turn it is with the iPad, or arguing because someone's music is playing too loudly. Now, imagine being in a different car, with the same kids, the same situation, but now there is no arguing, just peace and quiet. How is this possible? The vehicle in the second scenario can be the all-new 2018 Honda Odyssey. The serenity is delivered courtesy of the newly available in-car 4G LTE Wi-Fi [1]. Prepaid and postpaid unlimited data plans are now being offered through a partnership with AT&T, and we here at Rock Honda are excited for this advancement, and for these vans to have recently hit our showrooms! Come test drive in Fontana, CA today.
[1] Honda News, July 2017
In-Vehicle Wi-Fi& Data Options Previously Unavailable

The in-vehicle Wi-Fi means everyone can listen to their own streaming music or watch their own streaming movie. The system can connect up to seven devices so there will be no need to argue over what to watch or listen to. The Wi-Fi is available on AT&T's wireless network and they offer unlimited data in either prepaid or postpaid plans. Wherever you go, you'll have access to AT&T's reliable wireless network. Sound too good to be true? Then test drive a 2018 Honda Odyssey in Fontana, CA and bring the whole family along to test it out.
Rear Entertainment System Keeps Every Passenger Happy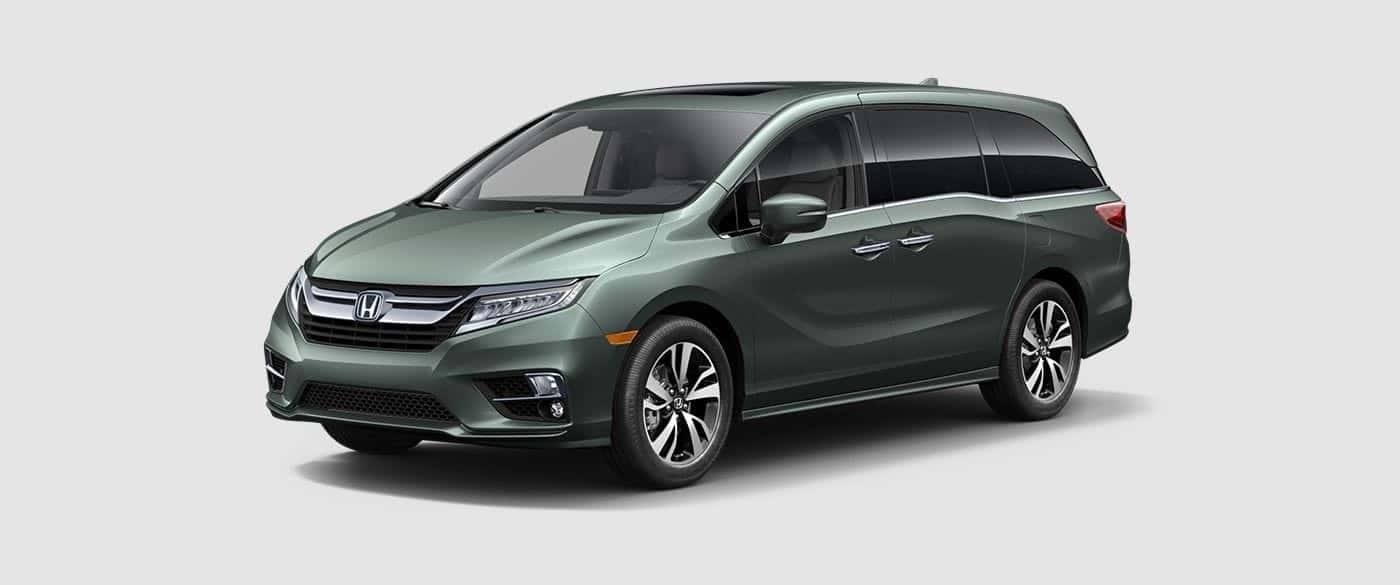 Another exciting feature on the Honda Odyssey is that it is designed to cater to family tranquility, most easily seen in the inclusion of the Rear Entertainment System. It has a large 10.2-inch display for the rear passengers and can play DVD, CD, and Blu-ray™ discs. It can also stream internet radio, web content, and more thanks to the 4G LTE connectivity. You really need to take a test drive in the Inland Empire and check it out for yourself.
If you're looking to purchase a new minivan that's connected enough for your modern family, you really need to consider the 2018 Honda Odyssey. Stop in to visit us here at Rock Honda and we'll show you all the amazing features. If you're looking for a different type of vehicle you can test drive new Honda vehicles at Rock Honda to find the perfect Honda for you. Stop in today!